Photos of my ancestors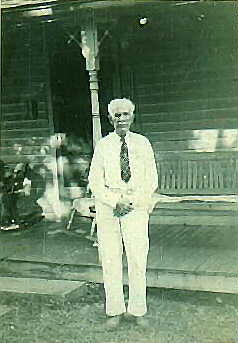 This photo is Wiliam Stinchacum Coventry, the identical twin brother of my great great grandfather, Samuel Coventry. Samuel was the husband of Charlotte Black (in the next picture). After Samuel's death, she married a man name Edmund Nicholas after Samuel's death. She was then known as "Grandma Nick" by my grandmother and her siblings.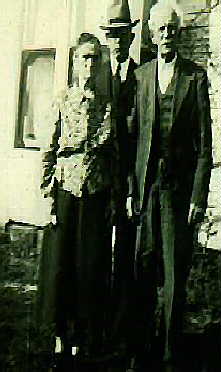 Photo of Charlotte Black, Charles Lemuel Coventry, and William Coventry. The picture is of poor quality and hard to see, but Charles is the son of Charlotte and Samuel Coventry and the father of my grandmother, Opal May Coventry from IL. Charles married Effie Almeda Worthey. Effie's parents are James Worthey, son of Elijah and Charlotte, and Harriet "Hattie" Lipscomb, dauther of Jackson and Nancy. The Coventry family is from PA/OH originally and settled in Richland Co., IL. The Worthey family was from VA/KY originally and settled in Newton, Jasper Co., IL.